Around here, we're pretty big fans of audiobooks. It wasn't always that way, though...
Jen:
I actually shied away from audiobooks forever because I thought the story would be diminished, lose some of its impact, if I wasn't reading it myself. But then I heard about the
SYNC program
during the summer of 2011, and one of the books on offer was Maggie Stiefvater's
Shiver
. I'd already read the book, so I thought it was the perfect way to try out an audiobook, and it was
even better
than I remembered. I was hooked from that point on. It's true that some narrators enhance the story, while others detract from it, but once you become a true connoisseur of audiobook narrators, you'll know which ones work for you and which ones do not. Now, I probably listen to more books each year than I actually read, which would have seemed
crazy
to my pre-SYNC self. And now I've converted several friends to the way of the audiobook, including the bestest co-blogger ever!
April:
If you told me last year that I would someday be listening to audiobooks, I probably would have laughed at you. Along with give you a million excuses as to why I don't like them. It's funny because my brother noticed recently how into them I've been and brought up how I told him years ago that audiobooks are for lazy people who can't read for themselves. To my defense, he's my little brother and it was more of an insult to him, because that's what siblings do. I realize now that I was wrong. Oh so wrong, and when he called me on it I hung my head in shame and admitted so.
After I started blogging with Jen, we got into a discussion about audiobooks and I gave her all the same excuses I give everyone, but in all honesty I just wasn't giving them a real chance. So I asked her to tell me what book to start out with. She said either They Sky is Everywhere or The Scorpio Races. Those were my first two and I've been hooked ever since. She is awesome and I'm so glad I listened to her.
To celebrate the fact that June is Audiobook Month, we're going to give two lucky winners -- I'll pick one and April will pick the other -- their choice of one of our favorite listens from the list below. This giveaway is open internationally, as long as you're able to accept and listen to an audiobook via Audible.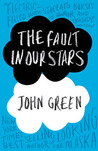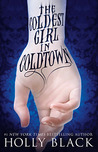 Rules:
This giveaway is international. As long as you can accept and listen to audiobooks via Audible, you're good to go.
One entry per household.
Entries will be verified. Any entry found to be falsified will result in disqualification of all entries for that participant. If you have a giveaway only Twitter account, expect those tweets not to be counted, as well.
Winner will be notified via email. Winner will then have 48 hours to respond before another winner will be selected. Please check your SPAM folder!!!
We are not responsible for lost packages.
a Rafflecopter giveaway
Thanks for entering & happy listening!