So, since my end-of-the-week post isn't just about what I got in my mailbox or on my Kindle each week -- though that is a big part of it, I won't lie -- I decided to change up the title and intro a bit. I might tweak the format a bit over the next few weeks, but for the most part, it'll contain the same stuff: stuff I got, stuff I did, and stuff that's coming up on the blog. Plus, I get to use the awesome GIF you see here and blow kisses to all the people who sent me lovely books and bookish things. Oh, and I've started linking up to Stacking the Shelves hosted by Tynga's Reviews since I'm not using a specific meme title anymore. April's also doing her own Stacking the Shelves posts on Sundays. Stop by and say hi! =)
Yesterday was my birthday, and I must admit, it was pretty awesome. My two favorite people in the world bought me a hammock, and I spent the whole day in it, reading and drinking wine and napping. A glorious day, indeed. :D
But after all the rain we've gotten in the last few weeks, this weekend is due to be absolutely gorgeous, so we'll be outside doing some gardening, maybe playing some corn hole, and whatever other activities we can get into that require we be outdoors. But I will find a way to get back into that hammock, whatever else happens. ;0)
Anyway, here's what I scored this week:
For Review:


Uprooted
by Naomi Novik - I only just discovered this on Goodreads but it sounded fantastic, so I immediately requested a copy. I've already started it, and I am in love. Just my kind of read. =)
A Madness So Discreet
by Mindy McGinnis - Aaaaahhhh! I just know this is going to be great.
Future Perfect
by Jen Larsen - I hesitated to DL this because I'd already grabbed too many, but it's a topic that NEEDS to be discussed.
Blood Passage
by Heather Demetrios - Loved the first book -- and everything else this author writes.
Ice Like Fire
by Sarah Raasch - Was super impressed with the previous book…needed the sequel
stat
.
The White Rose
by Amy Ewing - The last 50 pages of
The Jewel
ensured that I'd have to pick this one up.
The Immortal Heights
by Sherry Thomas - This series just gets better with each book.
Challenger Deep
by Neal Shusterman - I love the backstory on this one!
Seriously Wicked
by Tina Connolly - Witchy books are always fun!
End of Days
by Susan Ee - I can't believe it's over. But I'm so grateful to the publisher for sending me a finished copy for my collection! That eases my pain a bit, lol.
Gifted/Traded:
Nothing this week. :)
Library:

An Ember in the Ashes
by Sabaa Tahir - I totally just read and reviewed this, but when I heard that Fiona Hardingham and Steve West were narrating, I had to listen for myself. I thought I might flash back to
The Scorpio Races
feels, but it hasn't been a problem yet. :)
The Girl at Midnight
- I tried to read my review copy of this, but I couldn't get into it, so I thought I'd try the audiobook version. Must be a lot of requests for it because my library bought more copies of it and my hold came through much faster than I expected. ;)
Purchased:
I may have pre-ordered a few things, but I'm going to say that technically, I haven't bought anything this week. This includes the massive Book Outlet order that's on its way to me right now, lol.
So, that's my haul. :) How about you? What did you get this week?
The Week in Review:
Reviews:
Current Giveaways: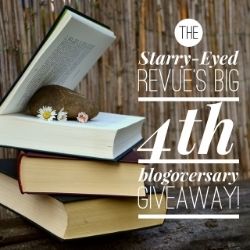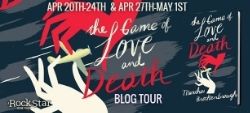 Promotional/Discussion Posts: