So, since my end-of-the-week post isn't just about what I got in my mailbox or on my Kindle each week -- though that is a big part of it, I won't lie -- I decided to change up the title and intro a bit. I might tweak the format a bit over the next few weeks, but for the most part, it'll contain the same stuff: stuff I got, stuff I did, and stuff that's coming up on the blog. Plus, I get to use the awesome GIF you see here and blow kisses to all the people who sent me lovely books and bookish things. Oh, and I've started linking up to Stacking the Shelves hosted by Tynga's Reviews since I'm not using a specific meme title anymore. April's also doing her own Stacking the Shelves posts on Sundays. Stop by and say hi! =)
Happy weekend! All my plans have effectively been rained out, BUT that doesn't mean I'm not taking advantage of all of the rain to get some extra reading time in. ;0) This girl has a covered patio AND a TBR a mile long. :D
Anyway, here's what I scored this week:
For Review/
Gifted/Traded:
Tangled Webs
by Lee Bross - super excited about this one, and I LOVE that cover…
love
it!
Library:
Rogue
by Julie Kagawa - I wasn't super impressed by the first book, and this sequel was about as expected…THAT LOVE TRIANGLE IS KILLING ME THO!
Purchased:
The Wrath and the Dawn
by Renee Abdieh (audio) - glorious on audio…
absolutely lovely
End of Days
by Susan Ee (audio) - already
read this and loved it
, but I've also listened to the rest of the series and grabbed this for less than $5, so it's a must listen
My Book Outlet haul
- I'm too lazy to list out every title, but I got all 12 of these books for $56. Some I've read, some I haven't, but I am super excited about owning all of these.
Every Move
by Ellie Marney - Finally,
finally
I have this in my hands, after Fishpond sat on the order for ages. I ended up canceling that order after contacting them and ordered straight from the source. Paid more than I usually do, but it's worth it. This is definitely my next read.
So, that's my haul. :) How about you? What did you get this week?
The Week in Review:
Reviews:
Current Giveaways: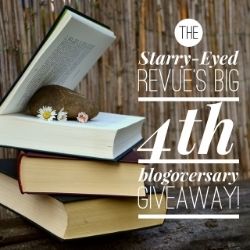 Promotional/Discussion Posts: