So, since my end-of-the-week post isn't just about what I got in my mailbox or on my Kindle each week -- though that is a big part of it, I won't lie -- I decided to change up the title and intro a bit. I might tweak the format a bit over the next few weeks, but for the most part, it'll contain the same stuff: stuff I got, stuff I did, and stuff that's coming up on the blog. Plus, I get to use the awesome GIF you see here and blow kisses to all the people who sent me lovely books and bookish things. Oh, and I've started linking up to Stacking the Shelves hosted by Tynga's Reviews since I'm not using a specific meme title anymore. April's also doing her own Stacking the Shelves posts on Sundays. Stop by and say hi! =)
Man, this felt like a week of Thursdays. Except for Monday. Monday definitely felt like a Monday. :P
It's always this way before a three-day weekend, though. Except, I plan on going into the office on Monday while nobody -- I say that, but I already know that the rest of the accounting department will be there -- is there to bother me so I can get caught up and start the year off right. That's the plan, anyway. I'd much rather send the kid to daycare and spend the day reading, lol.
Anyway
, here's what I scored this week...
From Publishers
:
Thanks to Harper for the finished copy of
Burn
. I liked the first book but I don't know if it was enough to want to read this companion. If anyone would like this book, let me know and we can work something out. ;) Also from Harper/Thomas Nelson via Netgalley, I got
Siren's Song
, which I've been eagerly anticipating. I am
beyond
excited to read this final book in the
Storm Siren
trilogy. I think I might want to re-read the previous books, though...just because. :)
Traded:
Thanks to the amazing, wonderful, and too generous
Jessica
at
Jessabella Reads
for trading me her ARC of
Vicious
by Victoria Schwab. I was beginning to wonder if they really even existed. :P Now I'm on the hunt for an ARC of
The Near Witch
, which I've been told
does
exist, as well. :D My collection is nearly complete!!!
These beauties are the result of a trade orchestrated by the lovely
Lisa
and
Crystal
. I read a galley of
The Mirror King
already, but I wanted a copy of the ARC for my Jodi Meadows collection. I only recently read/listened to the Seven Realms series by Cinda Williams Chima but it was an instant favorite, so I really,
really
wanted to read
Flamecaster
since it's set in the same world. Thanks again, ladies!
Procured From the Library:


I just
love
when my library does a mass upload and I log in right after they've done it! =D
So, that's my haul. =) What fabulous bookmail did you get this week?
The Week in Review:
Reviews:
Current Giveaways:
Promotional/Discussion Posts:
Currently Reading:
After reading
The Year We Fell Apart
, I was in the mood for some more contemporary cuteness. I had this for review and have heard it's quite adorable, so I gave in to the pull. =)
Currently Listening:

I pre-ordered this and yet I still haven't had time to work it into my actual TBR -- the real one, not the one that I just keep adding to -- so when I saw that my library added the audio, I scooped it up. I was a little hesitant because I was sure it couldn't hold the magic that the snippets in
Fangirl
did, but I was so wrong. I'm rather enjoying it.
Upcoming Reviews: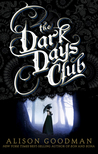 Like honest reviews & giveaways? Be sure to follow us on Bloglovin' so you never miss out!
Like pretty pictures of books and bookish things? Follow me on Instagram! I also host IG giveaways from time to time. :D
Subscribe by email: