Every year, Jamie at
The Perpetual Page-Turner
hosts this end of year book survey to highlight the awesome books we've read throughout the year -- and, of course, to add a million more to our TBRs as we discover them on others' surveys. ;0)
We read so many great books this year...this task is going to be difficult! Also, it's likely that you'll see the same books repeated over and over. =) Because that's how we do..,
Number Of Books You Read:
Jen:
251, though this may actually have changed by the time this posts
April:
58
Number of Re-Reads:
Jen:
76 -- I'm a little impressed by that! :D
April:
0 -- I'm not so impressed with my number. lol
Genre You Read The Most From:
Jen:
fantasy...the answer to this question will always be fantasy
April:
Contemporary
1. Best Book You Read In 2015?
(If you have to cheat — you can break it down by genre if you want or 2013 release vs. backlist)
Jen:
Right off the bat with the hard questions, huh? :P Okay, I'm cheating...
Contemporary | LGBT/Diverse | Sci-fi/Fantasy
April:
Oh jeeze, that's a loaded question. I'm not gonna cheat like Jen, though. I don't think I read enough books this year to cheat.
2. Book You Were Excited About & Thought You Were Going To Love More But Didn't?
Jen:
I only had a few major disappointments this year, but they were both books that I finished even though I
probably
shouldn't have.

April:
I really thought I was going to love this one but it bored me to tears. No lie. :(
3. Most surprising (in a good way or bad way) book you read?
Jen:
I hadn't planned on reading this one because it just sounded
too
cute, ya know? And it was, but in the best most adorably possible way. =)

April:
I had heard great things about this one... but I was on the fence for a while on reading it. Ended up getting the Audio book, and even early on I wasn't sold, but it really surprised me and I ended up loving it.
4. Book You "Pushed" The Most People To Read (And They Did)?
Jen:
I don't think I did a lot of book pushing this year -- besides shoving a stack at my sister and saying READ THESE -- but I did recommend this one to anyone who would listen...
April:
I honestly didn't push anyone to read anything this year. Sad, but true. Well, I lie, there was the Kricket series.. but I only talked Jess into reading them.
5. Best series you started in 2015? Best Sequel of 2015? Best Series Ender of 2015?
Jen:
Cheating a bit on this one, too. :P

Series I read from start to finish in 2015 | Series started in 2015 | Best sequel of 2015 | Best series ender(s) :D
April:
6. Favorite new author you discovered in 2015?
Jen:
Jenn Bennett -- I loved her YA contemporary debut and I am determined to read her adult novels now, too! :D
April:
I have another of Heather Demetrios's books I'm just dying to read now.
7. Best book from a genre you don't typically read/was out of your comfort zone?
Jen:
I don't like books that make me cry. Like, at all. But this one made me ugly cry, and yet it still somehow found its way onto my favorites list.
¯\_(ツ)_/¯

April:
I got nothing for this one.. I haven't had as much time to read these days, so when I do pick up a book, it's one I've been wanting to read, and that doesn't usually include books out of my comfort zone. :/
8. Most action-packed/thrilling/unputdownable book of the year?
Jen:
You're probably already getting tired of seeing this book on my list, but it is what it is.
April:
This book doesn't quit from stop to end. I could almost say the same for the whole series. I blew through these suckers.
9. Book You Read In 2015 That You Are Most Likely To Re-Read Next Year?
Jen:
Heh. I could go with the obvious here and say SEE ABOVE, but I won't -- even if it's true. Instead, I'll definitely be re-reading this series because
holy wow
was it freaking fantastic!?!
April:
None... sad but true.
10. Favorite cover of a book you read in 2015?
Jen:
Oof! You're gonna make me pick just one? Too bad. There were just TOO many gorgeous covers this year! You're lucky I narrowed it down to just two.
April:
I loved this cover, it's so pretty. :) And the book is really cute too.
11. Most memorable character of 2015?
Jen:
AIDAN, the insane AI from the ship in
Illuminae
. Or Han from the Seven Realms series...goddamn I loved him. He really knew how to manipulate a situation to suit himself.
April:
LEVENA!!!!! I absolutely loved reading her story. I'm currently reading Winter, but pretty sure I won't be finishing that until 2016.
12. Most beautifully written book read in 2015?
Jen:
Tamara Ireland Stone's books
always
hit me right in the feels.

April:
I love me some Colleen Hoover. I especially loved this one with all of the confessions.
13. Most Thought-Provoking/ Life-Changing Book of 2015?
Jen:
I just love how this book was styled, with all of those different perspectives and the use of mixed media to tell the story, but most of all, I love how it explored the fact that your first love isn't necessarily forever...and sometimes it might be. This book was about grief and guilt and growing up and apart. And I'm kind of making myself want to read it all over again. I'll shut up now.
April:
This book really makes you consider home schooling, that's for sure. While it was a bit over the top with how it all goes down, it still had my blood running cold.
14. Book you can't believe you waited UNTIL 2015 to finally read?
Jen:
Like, what even was I waiting for...with BOTH of these series?!?
April:
I have had this book on my TBR for so long.
15. Favorite Passage/Quote From A Book You Read In 2015?
Jen:
"He needed to tell her...what? That she was lovely and brave and better than anything he deserved. That he was twisted, crooked, wrong, but not so broken that he couldn't pull himself together into some semblance of a man for her. That without meaning to, he'd begun to lean on her, to look for her, to need her near. He needed to thank her for his new hat."
― Leigh Bardugo, Six of Crows
"I'm not going to die," she said. "Not till I've seen it."
"Seen what?"
Her smile widened. "Everything."
― V.E. Schwab, A Darker Shade of Magic
"since i will not send this, i also feel it is my duty to inform you that almost six months on I think I still love you and that makes me sad becaue love shouldn't feel this way. is like getting kicked in the stomach every time i think of you and it makes me want to roll my face across this keyboardbiu;///ubEWdcfhugiov'byhi;.//////-='-0i9juh8ygtfdcsaazs34defg7uefg7u8hi9o0p8hi9o0p-[[09ju8dcsaazs34d9o0p-[[09."
― Jay Kristoff, Illuminae
April:
"That was just it. You never knew what lay ahead; the future was one thing that could never be broken, because it had not yet had the chance to be anything. One minute you're walking through a dark woods, alone, and then the landscape shifts, and you see it. Something wondrous and unexpected, almost magical, that you never would have found had you not kept going. Like a new friend who feels like an old one, or a memory you'll never forget. Maybe even a carousel."
―
Sarah Dessen
,
Saint Anything
16.Shortest & Longest Book You Read In 2015?
How I did this: Went to my read books on Goodreads and sorted by page number and just looked for what I knew I read this year that was the shortest and longest.
Jen:
Shortest was
Never Never: Part Two
, at only 158 pages, and longest was
Winter
, coming in at a whopping 824 pages, or nearly 24 hours of audio. :) Really got my money's worth with that one, lol. (I don't count short stories or novellas for this one, but I read plenty of those, too.)

158 pages | 824 pages
April:
Shortest was Taken by the Toaster, and let me tell you, if you want to laugh, that one is a winner. The longest would be Identical.. though I went with Audio on that one, and now that I think of it, it was from the library and might have been the abridge version, so maybe that doesn't count, but I'm too lazy to change my selection.
17. Book That Shocked You The Most
(Because of a plot twist, character death, left you hanging with your mouth wide open, etc.)
Jen:
I can't remember any book really shocking me this year. Hmm. Maybe this one, though, BECAUSE THEY STILL HAVEN'T KISSED. *pushes faces together*
April:
Holy shit to that ending. That is all. I'm going to say on that.
18. OTP OF THE YEAR (you will go down with this ship!)
(OTP = one true pairing if you aren't familiar)
Jen:
Kady & Ezra, obvs. And Kaz and Inej. And Aelin and Rowan. (Ha, I looked at my survey from last year, and they were my fave platonic relationship of the year in 2014. Oh, how times have changed. :P) Oh, and Lia and Rafe.
April:
Beth and Lincoln <3 They were just perfect, in a totally awkward way.
19. Favorite Non-Romantic Relationship Of The Year
Jen:
Agnieska and Kasia - true friends till the end ;) And I like Maeve and Aelin as frenemies. :P
April:
Sydney and Layla - Loved their friendship.
20. Favorite Book You Read in 2015 From An Author You've Read Previously
Jen:
Books are like potato chips, you can't choose just one! Especially when it comes to favorite authors with new series out...

April:
See above's answer. Year after year, I add a Dessen book or two to my belt and it's always like coming back home. <3
21. Best Book You Read In 2015 That You Read Based SOLELY On A Recommendation From Somebody Else/Peer Pressure:
Jen:
I can't remember who recommended this -- I think it was
Christina
-- but I know tons who've loved it and told me to give it a try. It's been on my TBR since 2011, and I finally broke down and read it this year. And I pretty much loved it.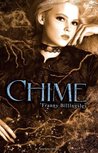 April:
The only reason I purchased Stolen was because Jen said it was so good. It ended up being my favorite book of the year.
22. Newest fictional crush from a book you read in 2015?
Jen:
Ezra
Ezra
EZRAAAAAAA!!!!!
April:
Nerdy IT guy. It's my thing. <3 Lincoln. Well, I guess he doesn't look nerdy, but he acts nerdy and that really gets me going. lol.
23. Best 2015 debut you read?
Jen:
I actually don't feel like I read all that many debuts this year, which is kind of sad because I usually read a ton. But then I looked at the list on GR and maybe I read more than I thought. :) But this one is tops. I have the sequel and I can't wait to dive into it!
April:
This book really blew my mind. I was not expecting it to be this awesome.
24. Best Worldbuilding/Most Vivid Setting You Read This Year?
Jen:
This book features, like, FOUR different worlds and all are equally amazing to behold. I can't wait too read the next book.

April:
While I didn't like this one as much as the first, it still took me to the most outrageous lands. I can still picture them vividly. Cannot wait for the conclusion in 2016
25. Book That Put A Smile On Your Face/Was The Most FUN To Read?
Jen:
This book probably could have rivaled
Illuminae
for most unputdownable/action-packed, but it was also SUPER FUN to read.

April:
I know I've added this one alot, but it's so funny. I mean, laugh out loud funny. Really enjoyed listening to this to and from work. Made me smile my whole commute.
26. Book That Made You Cry Or Nearly Cry in 2015?
Jen:
And yet, somehow, I still loved it.

April:
Oh this book made me cry so much. but not always in a bad way... Loved it more than the first.
27. Hidden Gem Of The Year?
Jen:
More people should know about this book.
April:
This book isn't talked about as much as it should be because it's amazing.
28. Book That Crushed Your Soul?
Jen:
How could Mary leave us hanging like that?!?
April:
I'm gonna copy Jen and say the same as above except I'll slip Pierce's name in there.
29. Most Unique Book You Read In 2015?
Jen:
Am I sounding like a broken record yet?
April:
Yup, I'm leaving this one here again... I've never read any book like it. I think that may be why it's left such an impression on me.
30. Book That Made You The Most Mad (doesn't necessarily mean you didn't like it)?
Jen:
So, maybe not mad, but this book frustrated the hell outta me. It's one of those where the reader knows what's going on, but the characters have no idea what each other plans and just nothing goes the way you want it to.

April:
This book pissed me off so bad, because I looked forward to it for months... and then I could only get through 20 percent of it. It was terrible.
1. New favorite book blog you discovered in 2015?
Jen:
I'm sure I followed some new blogs this year, but I've been
very
bad at actually visiting anyone's blog this year, so I don't have a favorite new one to tell you about. :(
April:
I don't have one. That's really sad, I know :( I just haven't had the time I used to have. I keep thinking, I'll get back into reading blog posts, and I'm trying, but life just doesn't agree.
2. Favorite review that you wrote in 2015?
Jen:
My Review in a GIFfy for
Heart of Betrayal
. Those are always the ones that are most fun to put together.
April:
My review of
Tyler Tiger Has Tonsillitis
. We had a very rough summer with Aubrey being sick and having surgery, so that post was like happy closure for me.
Night before Surgery
3. Best discussion/non-review post you had on your blog?
Jen:
Either
That Time My Husband Asked Me If I Was in the Middle of a Book
or
The Trouble With Being an Introvert
. Apparently, at the beginning of this year, I was in the mood to be deep. :P
April:
I don't even think I was a part of any discussion but the post listed above fits the bill too, because its not completely book related.
4. Best event that you participated in (author signings, festivals, virtual events, memes, etc.)?
Jen:
I basically checked out this year. Like, no signings. No festivals. No conventions. I participated in some blog tours, but nothing really stands out. Am I at the end of my blogging rope? Or was it just one of those years? Oh, wait!!! I did participate in #otspsecretsister this last round and it's been an absolute joy. It kind of made up for the rest of the year being a little rocky and a whole lot blah.
April:
I did go to YA fest this year to help, but it was just that. They had the books in a separate section, so we weren't really a part of the action. I didn't get to interact with the Authors much and to be honest, I just wasn't into it.
5. Best moment of bookish/blogging life in 2015?
Jen:
Probably the interactions with some of my favorite authors online. Their gratitude for us as readers and for spreading the word about their books simply knows no bounds.
April:
Definitely when my Sims Fifty Shades of Grey parody video went a little viral. I posted about it back in January, I'm still blown away by all the websites that posted articles about it.
Fifty Shades Parody Post
.
7. Most Popular Post This Year On Your Blog (whether it be by comments or views)?
Jen:
My Latest Obsession...Fell From the Sky
, in which I gush my reactions after bingeing The 100 for the first time.
April:
I don't know.. I didn't really have any popular posts on the blog this year, but that's my own fault.
8. Post You Wished Got A Little More Love?
Jen:
Any of the reviews I've spent countless hours putting together. :(
April:
I can't really say I wish my posts got more love, because I don't feel like I put much love into them when writing them up. I strive to do better this year.
9. Best bookish discovery (book related sites, book stores, etc.)?
Jen:
#otspsecretsister, Society6, and Etsy - it's unreal how out of the loop I can be sometimes o_O
April:
Instagram. There are a lot of bookish people on instagram posting bookish stuff. It's pretty amazing. Who would have known?
10. Did you complete any reading challenges or goals that you had set for yourself at the beginning of this year?
Jen:
Just this one...
April:
Same here...
1. One Book You Didn't Get To In 2015 But Will Be Your Number 1 Priority in 2016?
Jen:
I even ordered a copy from a foreign bookseller so I could get to it
stat
, and yet I still haven't cracked this bad boy open yet. I think subconsciously, I'm hoping for the time to do a series re-read.
April:
I am currently reading this one, and making it a priority to finish first in the new year. :)
2. Book You Are Most Anticipating For 2016 (non-debut)?
Jen:
I'm pretty sure that if this book had released in 2015 like originally planned, it would have been all over this list. As it stands, it's already my favorite of 2016. =)
April:
I cannot freaking wait to dive into this.
3. 2016 Debut You Are Most Anticipating?
Jen:
Time travel novels get me like...

April:
This cover is beautiful, and I I know the subject material doesn't sound exciting or even happy. It sounds downright depressing and a total tear jerker, but I like books that make me cry.
4. Series Ending/A Sequel You Are Most Anticipating in 2016?
Jen:
I want them BUT I DON'T WANT THEM TO END!!!!
April:
Can't believe it will all be over in February. :(
5. One Thing You Hope To Accomplish Or Do In Your Reading/Blogging Life In 2016?
Jen:
Well, I've pretty much given up on the Review Archive, lol. So...maybe just actually visit and comment on other blogs next year. Not stress so much about my own blog.
April:
I'd like to continue buddy reading with my friend Jess. We started up with that again this fall, and I've really been enjoying it. As for the blog, I would like to start participating more and that includes visiting other blogs. I can't make any promises though. life just gets in the way.
6. A 2016 Release You've Already Read & Recommend To Everyone:
Jen:
These...all of them. :D



April:
I haven't read too many 2016 releases yet. This one was the best of the few though. :)