So, since my end-of-the-week post isn't just about what I got in my mailbox or on my Kindle each week -- though that is a big part of it, I won't lie -- I decided to change up the title and intro a bit. I might tweak the format a bit over the next few weeks, but for the most part, it'll contain the same stuff: stuff I got, stuff I did, and stuff that's coming up on the blog. Plus, I get to use the awesome GIF you see here and blow kisses to all the people who sent me lovely books and bookish things. Oh, and I've started linking up to Stacking the Shelves hosted by Tynga's Reviews since I'm not using a specific meme title anymore. April's also doing her own Stacking the Shelves posts on Sundays. Stop by and say hi! =)
I can't believe there's only one more week until Katie goes back to school. We bought her uniforms and school supplies like three weeks ago, but neither of us are ready for summer to be over. It's just never long enough, and it's even worse now that I'm a parent with a kiddo in school. :( But we enjoyed the break. Are you or your kids going back to school soon? Did you do anything fun this summer?
I didn't post a whole lot this week, or at least not as much as I wanted to, but I've been reading and reading and reading some more and it. Has. Been. WONDERFUL. :) I'm such a control freak and normally thrive on routine, but it has been
so much fun
diverting from my reading schedule and just reading whatever the hell I wanted to. :D
Anyway, here's what I scored this week:
For Review
:
The Immortal Heights
by Sherry Thomas
Ice Like Fire
by Sara Raasch
The White Rose
by Amy Ewing
Sky Key
by James Frey & Nils Johnson-Shelton
A New Hope: The Princess, the Scoundrel, and the Farm Boy
by Alexandra Bracken
Gifted/Won
:
Hello?
by Liza Wiemer
Dumplin'
pin for preorder of Julie Murphy's new book (pictured above)
Traded
:
If you're interested in trading books with me, check out
this post
. =) I've still got tons available!
And I'll be adding more soon!
Library:
Nothing this week. =)
Purchased:
Burn
by Paula Weston x2 - um, apparently, I forgot to cancel my pre-order from The Book Depository after I realized I could get a copy quicker directly from Australia since it released there sooner. Oh, well…at least now I have all of the UK versions to match. :P
So, that's my haul. :) How about you? What did you get this week?
The Week in Review:
Reviews:

Current Giveaways: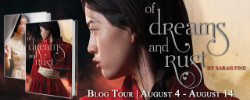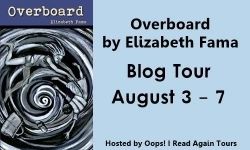 Promotional/Discussion Posts:
Jen's Currently Reading/Listening To:
LOVING this book already. I mean, I knew I would because I loved Carson's
The Girl of Fire and Thorns
series, but WOW.
Sometimes, I get so ahead on my audio listens that I run out of things to listen to. This week was one of those times. So I decided to re-listen to this one. It's not great, but it's kind of what I was in the mood for, so it works. (PNR featuring angels and vampires, in case you were wondering, though I never would have guessed that from the cover, lol.)
Upcoming Reviews:
Like honest reviews & giveaways? Be sure to follow us on Bloglovin' so you never miss out!
Like pretty pictures of books and bookish things? Follow me on Instagram! I also host IG giveaways from time to time. :D