So, since my end-of-the-week post isn't just about what I got in my mailbox or on my Kindle each week -- though that is a big part of it, I won't lie -- I decided to change up the title and intro a bit. I might tweak the format a bit over the next few weeks, but for the most part, it'll contain the same stuff: stuff I got, stuff I did, and stuff that's coming up on the blog. Plus, I get to use the awesome GIF you see here and blow kisses to all the people who sent me lovely books and bookish things. Oh, and I've started linking up to Stacking the Shelves hosted by Tynga's Reviews since I'm not using a specific meme title anymore. April's also doing her own Stacking the Shelves posts on Sundays. Stop by and say hi! =)
I miss the freedom of summer but I
sooo
welcome the cooler temperatures of autumn. Not that we've had any of that in these parts, but I'd still welcome any sign of fall with open arms. :) You know, besides school starting and Katie's soccer season starting. :P
Anyway, here's what I scored this week:
For Review:
ARCs/galleys
The Orphan Queen
by Jodi Meadows - April told me this was up on EW after my Weekend Update had already posted last week, but I snatched it up as soon as she alerted me. :) And then the lovely
Nereyda
let everyone know that this was only a preview, not the full galley. Boo!
Wildlife
by Fiona Wood - Via Netgalley. Haven't read the first book, but I think this is one of those contemporary series where that's not necessary...hope so, anyway.
Chaos
by Sarah Fine - Via Netgalley invite. Omigodomigodomigod! I have this and I'm scared to start it after what Sarah did to me in
Fractured
, but I want to read it
noooooowwwww
.
Creed
by Trisha Leaver & Lindsay Currie - Via Netgalley. Um, this'll probably go on my spooky reads list for October because it sounds
creeeeepy
. :)
Suspicion
by Alexandra Monir - Via Netgalley. This was my WoW pick recently! Yay! So excited to read this, even though I have no experience with the source material. Another great pick for my spooky reads list, though!
audiobooks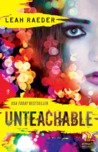 Unteachable
by Leah Raeder - Audiobook from Simon & Schuster. Despite the ick factor of a student/teacher relationship, friends across the board have been lauding this one as a superb new adult title, so I gave it a chance...
and I effing loved it
. Review soon.
Library:
Ask Me
by Kimberly Pauley
Purchased:
My #HPBhaul
So, this looks bad, I know, but Half Price Books had a 20% off everything sale over Labor Day Weekend and I could not be stopped. And neither could my kiddo! She actually ended up with far more than I did, including the other ten books in the Lemony Snicket series, which she can't even read on her own yet. Oh, well. We're stocked up, anyway. =)
These are the titles I actually picked up for myself (pictured on the right):
Ballad
by Maggie Stiefvater - UK edition, already have US version but this was too pretty to pass up
Ashes
by Ilsa J. Bick - UK edition, samesies
The Demon King
by Cinda Williams Chima - been promising myself I'd start this series soon
The Tales of Beedle the Bard
by J.K. Rowling - oddly enough, I didn't have a copy of this for my collection
The Diviners
by Libba Bray - UK edition, have US ARC copy but couldn't help myself
Days of Blood and Starlight
by Laini Taylor - UK edition, have US version but you can never own enough Laini Taylor books,
amiright
?
Harry Potter Poster Collection: The Definitive Movie Posters
- featuring 40 removable posters but I dare say I shall never be so bold as to remove them
So, that's my haul. How about you? What did you get this week?
The Week in Review:
Reviews:
September ARC Giveaway!!!
Promotional/Discussion Posts:
Jen's Currently Reading/Listening To:
I'll be reading this one while I try to get through the rest of my September TBR, so it'll be slow-going, but after seeing all of the buzz for it, I just can't put it off any longer. And I'm sure once I do get a good start on it, I'll end up foregoing the rest of what I'd planned to read. :)




Don't know much about this one, but I remember adding it to my TBR based on someone's WoW post. Going the audio route for it since I'd never get the chance to read it, otherwise. So far, it's quite intriguing.



Upcoming Reviews: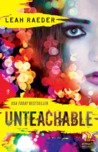 Like honest reviews & giveaways? Be sure to follow us on Bloglovin' so you never miss out!