So, since my end-of-the-week post isn't just about what I got in my mailbox or on my Kindle each week -- though that is a big part of it, I won't lie -- I decided to change up the title and intro a bit. I might tweak the format a bit over the next few weeks, but for the most part, it'll contain the same stuff: stuff I got, stuff I did, and stuff that's coming up on the blog. Plus, I get to use the awesome GIF you see here and blow kisses to all the people who sent me lovely books and bookish things. Oh, and I've started linking up to Stacking the Shelves hosted by Tynga's Reviews since I'm not using a specific meme title anymore. April's also doing her own Stacking the Shelves posts on Sundays. Stop by and say hi! =)
Goodreads tells me I'm doing great on my challenge, but I can't help but feel I'm lagging. I'm ahead of my projected goal, but I just haven't been able to find as much time to read lately. And I'm SO behind on review copies that I'll never catch up, so I'm just going to forge ahead and maybe grab some of those on audio instead. It's an uphill battle, but
I still want to read all the books
. I'm totally ready for evolution to kick in and grant me the power to know the contents of a book through osmosis. Any day now...
Anyway, here's what I scored this week:
For Review:
City Love
by Susane Colasanti - a signed ARC for me and an extra to give away, plus some sidewalk chalk to promote #citylove in my neighborhood :D
The Game of Love and Death
by Martha Brockenbrough - so excited to read this and review it for the tour at the end of this month!
Gifted/Traded:
Nothing this week, though I know some awesome things are on the way. =)
Library:
Simon vs. the Homo Sapiens Agenda
by Becky Albertalli -
I've heard such great things about this novel. As is usually the case, I had a review copy, but I didn't get to it and now I really want to read it so I picked up the audio from my library.
Between the Lines by Jodi Picoult and Samantha van Leer - Grabbed the ebook of this so I can read the ARC I received of Off the Page, which is a companion/sequel of sorts.
Purchased:
The Book of Ivy
by Amy Engel - Loved this one on audio! [
review
]
So, that's my haul. :) How about you? What did you get this week?
The Week in Review:
Reviews: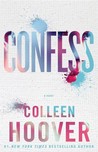 Current Giveaways:
Check back soon for more contests...I'm still in the middle of Spring Cleaning, so there will definitely be more giveaways to come! Plus, our 4 year blogoversary is on the horizon, so expect something epic soon!
Promotional/Discussion Posts:
The #TopTen inspirational quotes from books we love
#WoW - this week, we're waiting on The Heir & Truthwitch
Finding the Worm guest post on young love